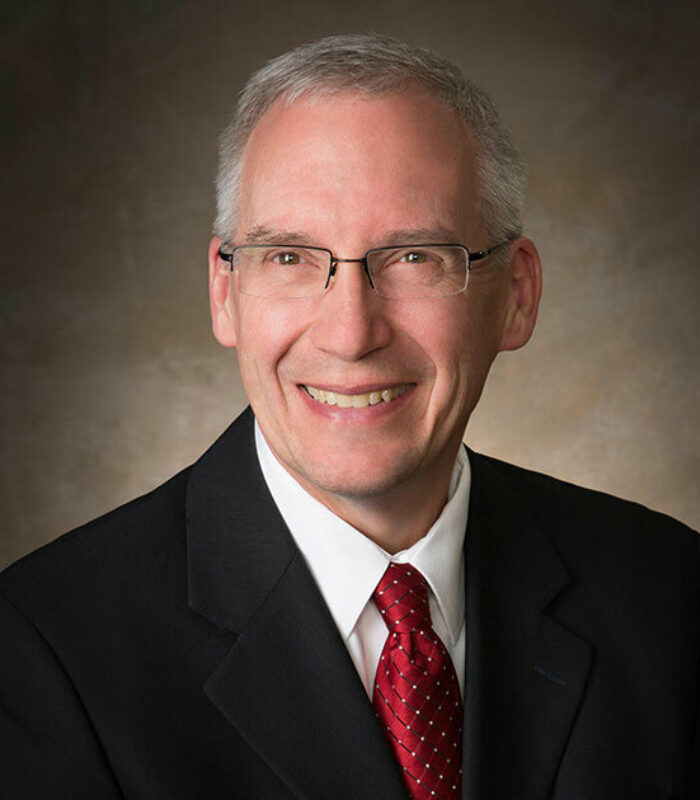 Larry Leet
SVP - Wealth & Trust
Larry is Senior Vice President and Trust Officer of the Wealth & Trust Department at First Dakota National Bank. He has been involved in banking since 1979, and started his trust career in 1989. He joined the First Dakota Wealth & Trust team as a team leader in 1995. Larry specializes in investment management, administration of trust agreements and estates, estate planning, retirement planning and IRAs.
Larry earned his Bachelor of Science degree in Agricultural Economics from North Dakota State University. He also has a Masters of Business Administration (MBA) degree with an emphasis in Tax and Accounting from St. Cloud State University. He is a Certified Public Accountant (CPA).
He has completed the American Bankers Association National Trust School, is a graduate of American Bankers Association National Graduate Trust School and Cannon Trust School. He earned the designation of Certified Trust & Financial Advisor (CTFA) from the Institute of Certified Bankers.
Larry knows the importance of being involved in the community in which he lives. He is a worship team leader for his local church and is also past president of the board of elders. He is past president of the Yankton Kiwanis Club, has served six years on the Mount Marty College Finance Committee, served two years on the USD Playhouse Advisory Board, and two years on the board of the Missouri Valley Christian Academy.